The Fine Art of David Carrigan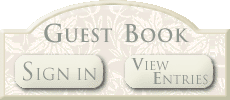 "Albino Mist" by artist David Carrigan

"First Light" by artist David Carrigan

"Turtle Island" by artist David Carrigan

"Fantasy Cottage" by artist David Carrigan

"Maria" by artist David Carrigan

"Turtle in Outer Space" by artist David Carrigan

"Woodland Mother and Fawn" by artist David Carrigan

"Moon Maiden" by artist David Carrigan

"Flying Across the Grand" by artist David Carrigan

David Carrigan
 offers Prints and Limited Edition prints, Originals, Commissioned and Custom Art, 
and beautiful silkscreen and handpainted 
T shirts
 featuring his artwork.
David is a professional artist of the highest caliber.

This is his authorized website. 

All art is under the copyright of David Carrigan.

Thank you for visiting, and please contact the artist about any inquiries of his art. 

Please scroll down for more of David's art

David "Bodie" Carrigan is an artist whose creations are inspired by a wide range of subject matter, including Native American themes, wildlife and fantasy. No matter the genre, his work is filled with a feeling for the subject and an eye for detail, which lends it an air of realism. With a lifetime of study and personal experience behind him, David strives to use his art to entertain, inform, and to convey the sense of the mystery that he feels for this wonderful planet which we all share....


Print Prices

Limited Editions:

Albino Mist

Limited edition 11x22 $35

Flying Across the Grand

Limited edition 17x23 $35

Maria

Limited edition 16x20 $35

Turtle Island

Limited edition 13x15 $35

Open Prints

8x10 $12

11x17 $18

Plus shipping and Handling


All art images © David Carrigan, artist, all rights reserved

Welcome to the fine art of David Carrigan!

Please contact the artist to order